Rimas Montvilas passed away
18 Aug 2017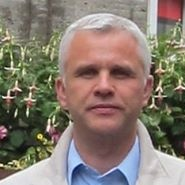 An industrial entrepreneur with a European mind and a convivial gentleman with a true FEFPEB heart has gone. A tremendous loss.
Rimas was instrumental in building up the relationship of our industry with the Baltic States and in particular Lithuania, where his company UAB Alsena is based in Kaunas.
The setting up of a Lithuanian pallet and packaging industry association could not have been realised without the commitment and energy of Rimas.
Above all we must say farewell to a very nice colleague, it was always a pleasure to have Rimas among us at the FEFPEB gatherings.
Our thoughts are with his family. We will miss Rimas greatly.