Legality
EU Timber Regulation against timber of illegal origin
The EU Timber Regulation 995/2010 (EU TR) came into force on 3rd March 2013. The Regulation prohibits placing timber on the EU market and counters the trade in illegally harvested timber and timber products.
The European Timber Regulation is applicable to a range of timber and timber products including packaging and pallets. In case your company places timber or timber products for the first time on the EU-market (classified as "operators"), you will need to demonstrate that the timber is not of illegal origin. Therefore you must give guarantees about the legal origin of your products through a due diligence system.
The due diligence system consists of:
Collect data on the legal origin of timber and keep this information / documentation available for at least five years;
Risk assessment procedures to estimate and analyse whether the timber is illegally harvested;
Minimize risks by taking risk mitigating actions.
In case your company does not place timber or timber products for the first time on the EU-market, your company is classified as "trader". Traders are natural or legal persons who, in the course of a commercial activity, sell or buy on the internal market timber or timber products that are already placed on the internal market (by an operator). As a trader you need to keep the information of the supplier and buyer for at least 5 years in order to be traceable on the EU internal market.
Please note that for each case it can differ whether your company is classified as an operator or as a trader.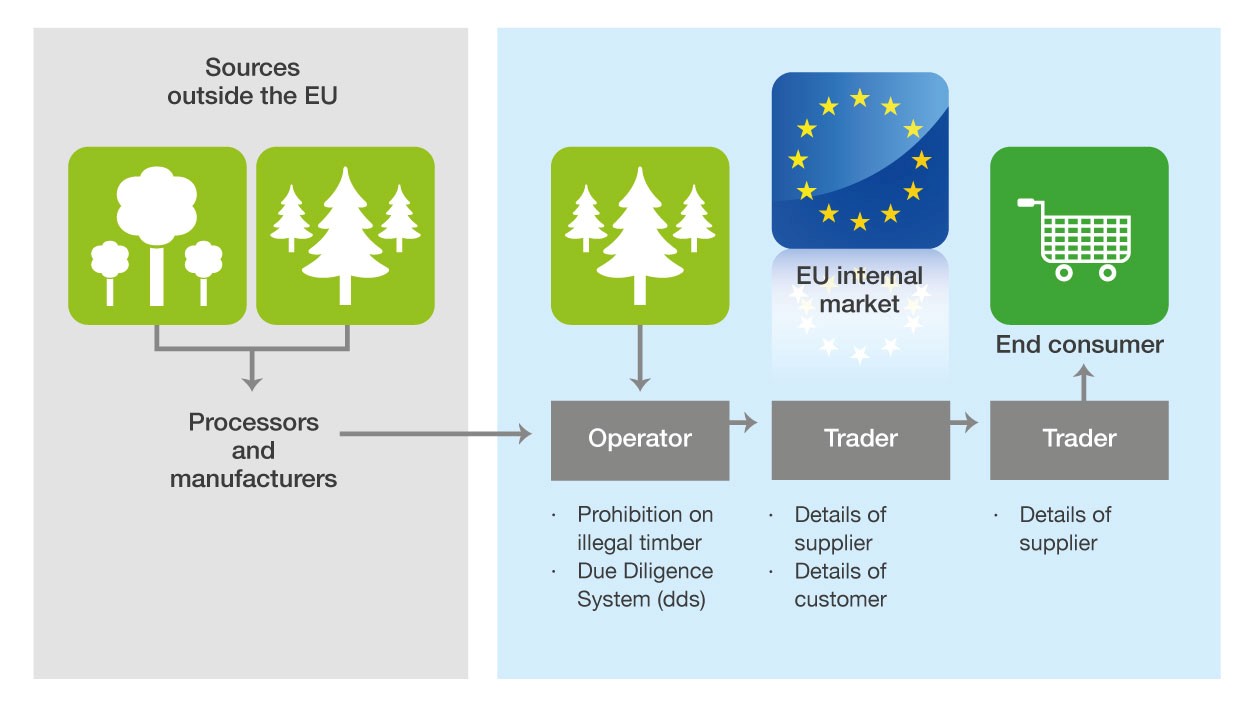 FEFPEB developed the following documents for its members with practical information and advice on how to meet the EU TR requirements in practice:
Other useful documents and links:
Present and new website of the European Commission on the EU Timber Regulation